ART SNAPSHOTS OF THE PAST AND PRESENT
COMENIUS MULTILATERAL SCHOOL PARTNERSHIP
1 August 2013 - 31 July 2015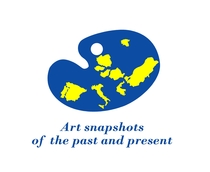 PROJECT SUMMARY
History of Europe has been changing and we want to notice the differences. And that is the reason why we set up our project. Art, drawings in the past and photography now - children find old drawings from own country in local or national galleries and try to find places where this pictures were taken, who and what is in these drawings and after that they try to find changes of countryside via nature drawings, towns, clothes via family portrait and secondly they compere old times to nowadays. We want to encourage a better understanding changing which are among us. Our aim is to promote the complete inclusion of students with special needs in the micro-society that school represents. The second main part is about finding the oldest relatives. Students give them same questions from their childhood and compare their result with all participating schools. All the time of project we communicate together - students, teachers and improve our language knowledge. The final product is the e-book about our work drawings – photos and relatives. During programme we would like to prepare drawing lectures, photo courses as well in a special one week camps, visiting exhibitions in own and other towns. And what is more? Can we have an influence for these changes? Were these ones positives or negatives? Why is it important not to cut off the family roots? What can we learn from the previous generations? 10 schools from 10 different countries will come together via not only art but even and with the topic of international dialog of European. An active website will be prepared and this will be used in each progress of the project. All schools in this project are keen on it and very eager to cooperate together. We believe that our students will make a new friendship at the end.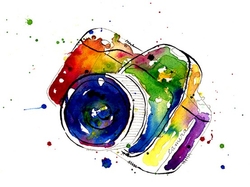 -------------------------------------------------------------------------------
SEE YOU AGAIN
This century had forgotten,
To sing and make duduk (flute) from the cool brances of willow trees Maybe we are the people who will bring back the memory of this century.


You are all my friends
When you smile, the sun shines
I hang your smile to the clouds and winds every evening.
And every evening I write a poem as mountains.
Every word I say becomes friendship…
Then I smile long and long…
I leave traces on snow,
I write my name to every snowflake.

Life is a bit like an adventure
That adventure starts with big loves or big journeys…
Comenius was my big journey.
But we are at the final.
Not every ''but''is bad…
Let's miss each other,
Because missing comes from friendship…
Let's not forget eachother,
Forgetting is disloyalty…
Always keep memories warm…

Comenius was a child, my child.
Now I'm getting cold like a forest that is saying 'good-bye'…
My heart stumbles.
We have just come
And now we are leaving…
Live long Czech Republic
Thanks for your humanity.


Good –bye Comenius
….No I won't say good-bye
I'll say,
See you again…
---------------------------------------------------------------------------------------------------------

FEATURED VIDEO
Presenting our Czech partner:
CURRENT ACTIVITIES
evaluation our project
e - book - the final version: download here
publish it in sites

writing a final report and sending it to all partners
LAST ACTIVITIES
10th meeting in Czech Republic
the art camp for students
meeting different art techniques
short competition of drawings from this camp
how to set up an exhibition:
Hungarian meeting - May 2015
evaluation of our work
visiting a local gallery
art lessons for students
February - April 2015
working on e –book
working on website
8th meeting in Spain 22/03/2015 - 28/03/2015

working on e - book (presenting the drafts)

thematic visits

artistic workshops
visiting museums
January 2015
choosing drawings and taking photos
making a pair of drawing and photo about JOB
7th meeting - Greece 18/01/2015 - 24/01/2015
October - November 2014
making a pair of drawing and photo about TRANSPORT
6th meeting in Sicily 16/11/2014 - 22/11/2014
September 2014 - 5th meeting in Portugal 23/09/2014 - 29/09/2014

making a questionnaire for grand – grandparents

5th meeting - Portugal 23/09/2014 - 29/09/2014
June 2014 - 4th meeting in Poland
29/06/2014 - 05/07/2014
first art camp
sport activities for participants
art lessons and workshops
music performances
May 2014 - 3rd meeting in Estonia
04/05/2014 - 08/05/2014
wisiting galleries and museums
art lessons and workshops
music performances
February 2014 - 2nd meeting in Turkey
(09.02.2014. - 15.02.2014.)
showing our last activities
visiting galleries
school activities (art lessons)
preparing next meetings and activities
set up eTwinning room for teachers
January 2014
visiting galleries
gathering drawings
October 2013 - 1st meeting in Romania
(26/10/2013 - 31/10/2013)
opening project meeting in Romania

choosing the project logo

presenting the website
Some pictures about the meeting:
September - October 2013

making logo competitions at schools and choosing the best ones

09 - 13.12.2012.
Some pictures about the preparatory visit: