CZECH MEETING
28/06/2015 - 04/07/2015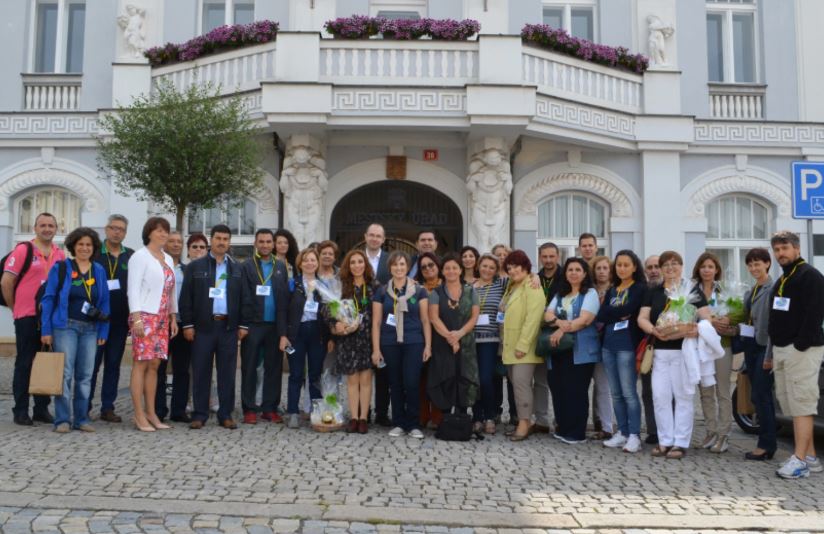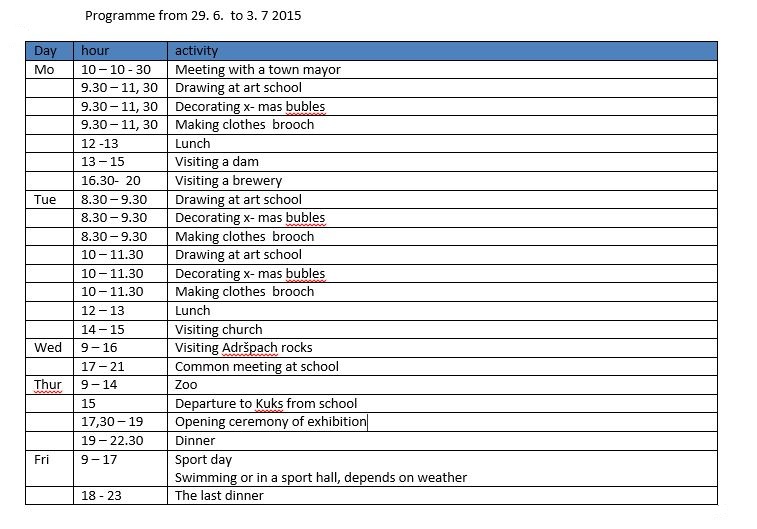 HUNGARIAN MEETING
04/05/2015 - 09/05/2015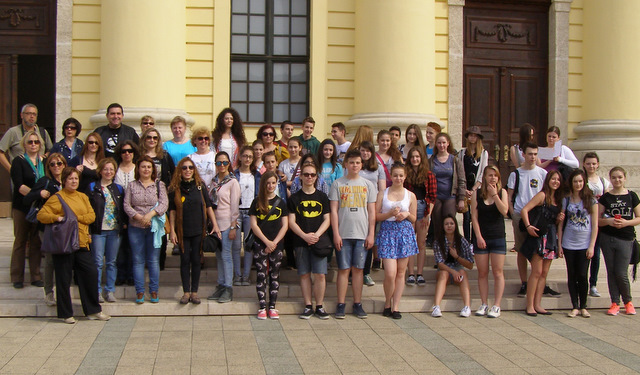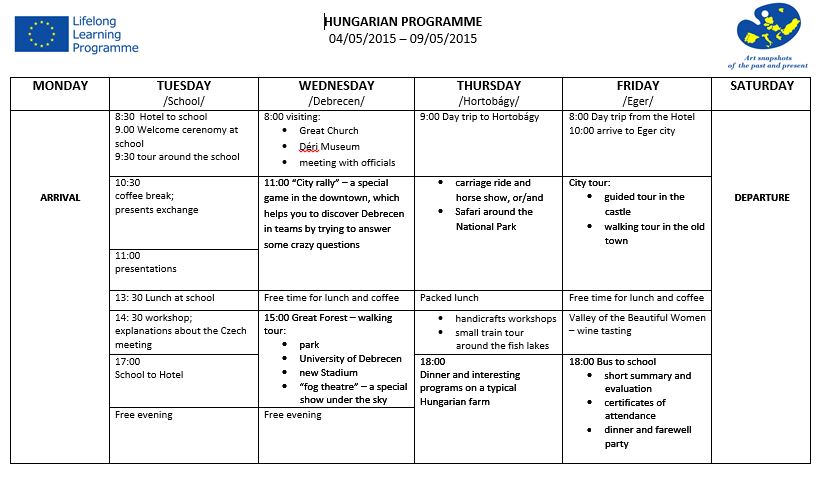 SPANISH MEETING
22/03/2015 - 28/03/2015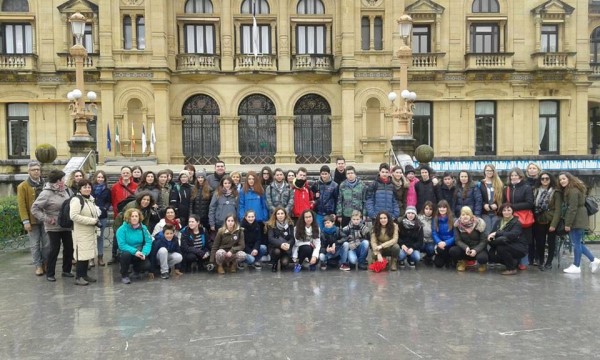 GREEK MEETING
18/01/2015 - 24/01/2015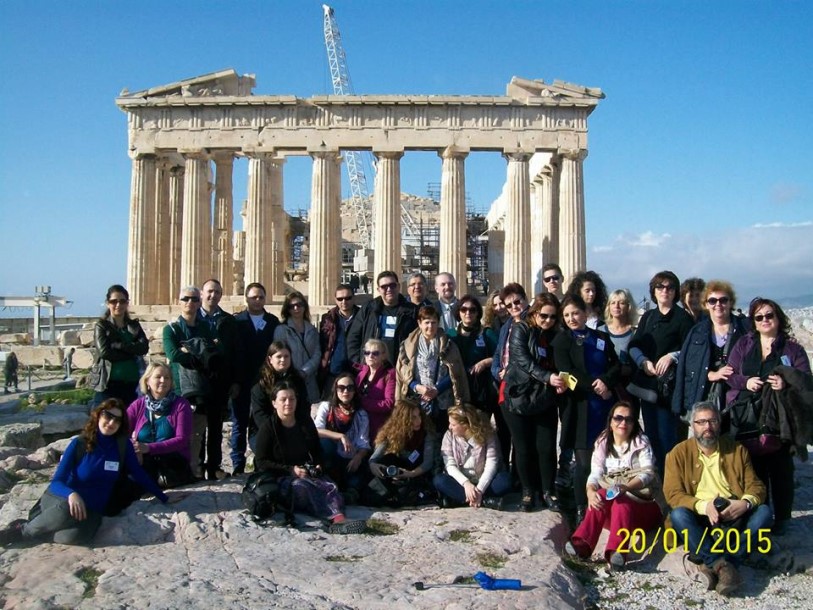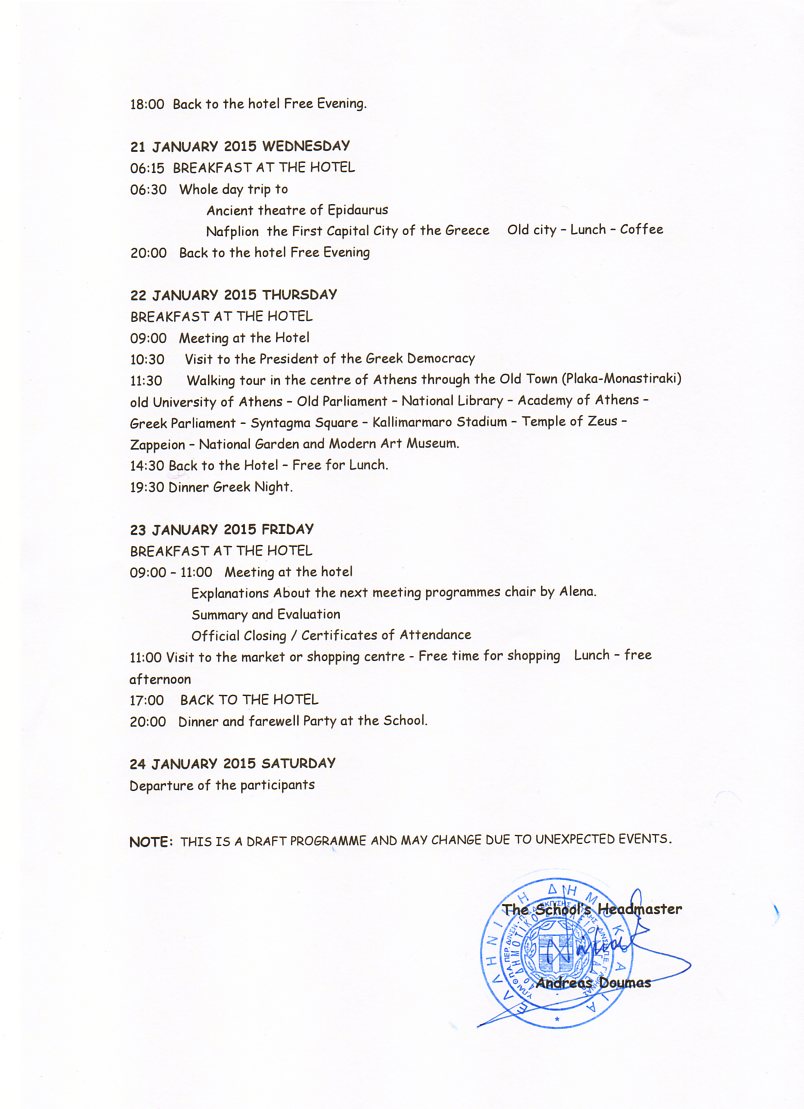 SCHOOL PRESENTATIONS (SUBTHEME: JOB)
ITALIAN MEETING
16/11/2014 - 22/11/2014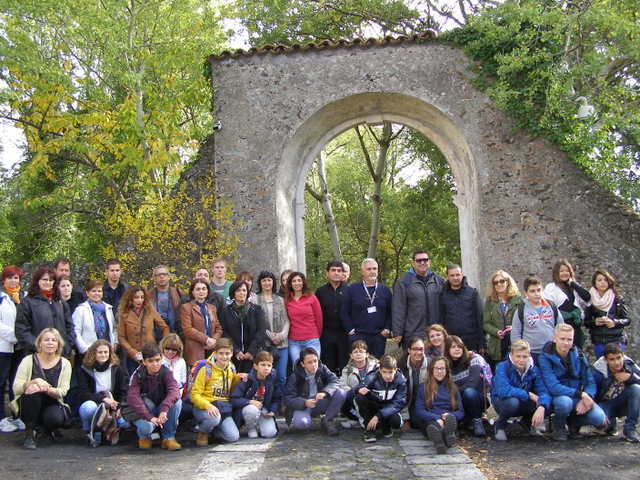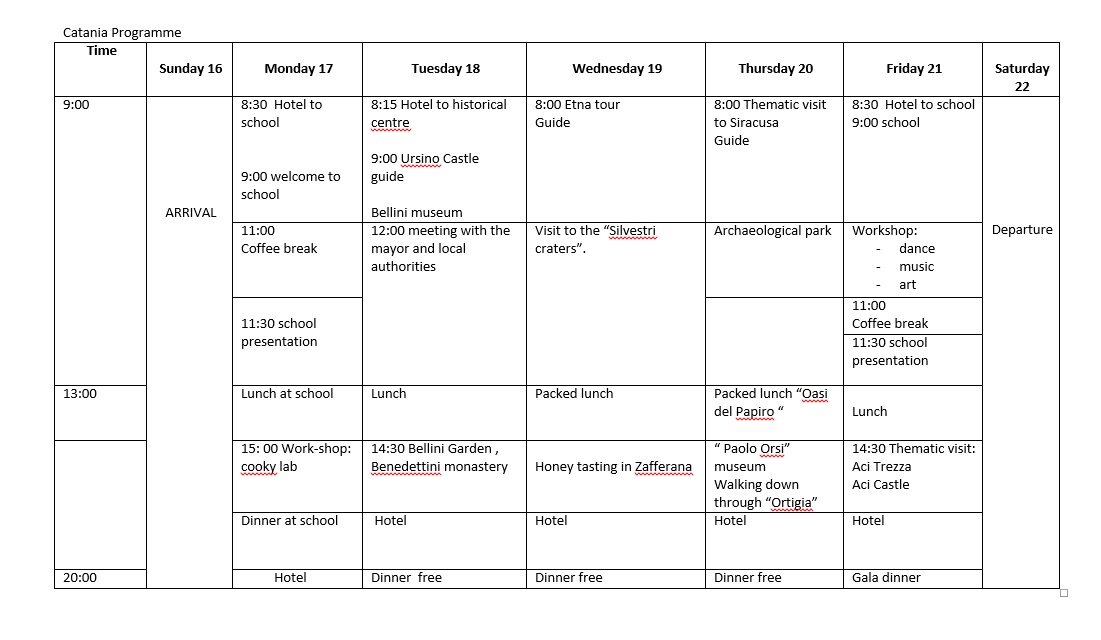 SCHOOL PRESENTATIONS (SUBTHEME: TRANSPORT)
PORTUGUESE MEETING
23/09/2014 - 29/09/2014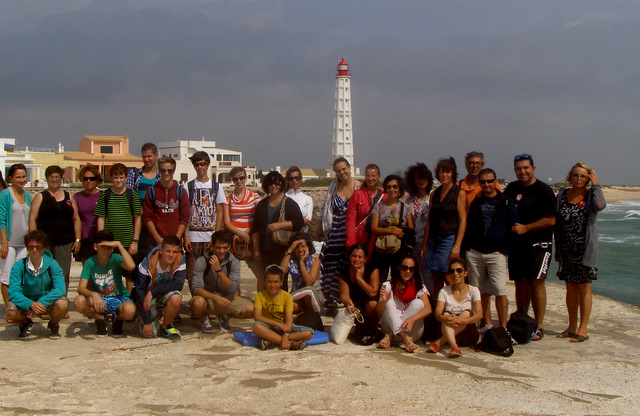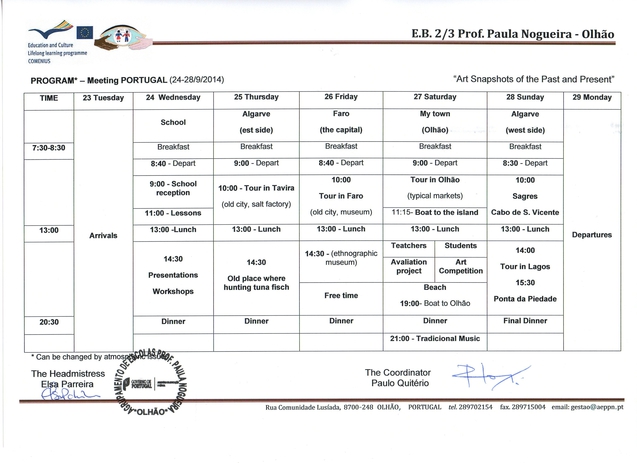 Questionaire - grand parents: click here

Information brochure: click here
POLISH MEETING
29/06/2014 - 05/07/2014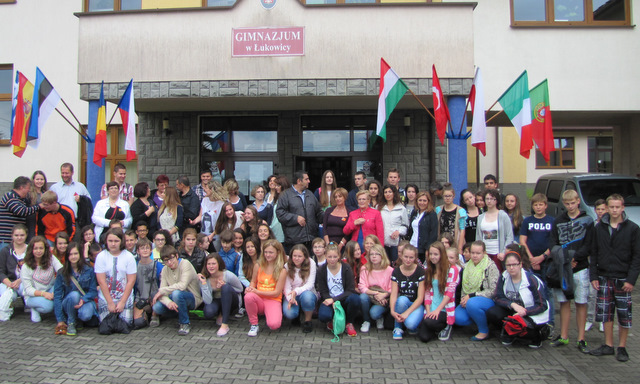 SCHOOL PRESENTATIONS (SUBTHEME: FAMILY PORTRAIT)

THE PROGRAMME OF THE MEETING IN POLAND

29 JUNE 2014 (SUNDAY)
arrival of the participants, transportation to the school/ hotel in Nowy Sącz/ host families in Łukowica

30 JUNE 2014 (MONDAY)
08:00 - 08:30 breakfast at school
09:00 - 09:30 welcome at school, meeting with the headmaster
09:30 - 10:30 a walk across Łukowica and the meeting with the mayor (press)
10:30 - 11:00 coffee break at school 11:00- 12:30 art workshops at school
12:30 - 13:00 lunch at school 14:00- 15:30 culinary workshops and tasting 15:30- 16:00 a short tour at school 16:00 - 17:00 free time
17:00 - 19:30 a trip for pupils to the mountain peak Skiełek, dinner
17:00 - 20:30 a campfire for teachers, dinner
01 JULY 2014 (TUESDAY)
06:30 - 07:00 breakfast at school
07:30 - 09:30 travel to Zakopane
09:30 - 11:30 a climb (= a walk) to Morskie Oko
12:00 - 12:45 lunch in the mountain chalet
13:00 - 13:30 downhill travel by "bryczka"
14:30 - 15:30 walk on Krupówki
16:00 - 19:00 travel to Łukowica
19:00 - 19:30 dinner at school

02 JULY 2014 (WEDNESDAY)
08:00 - 08:30 breakfast at school
09:00 - 10:30 music workshops at school, pupils' performance
10:30 - 11:00 coffee break at school
11:00 - 12:30 project meeting at school (presentations of the project tasks)
12:30 - 13:00 lunch at school
13:00 - 14:30 project meeting at school (presentations of the project tasks)
14:30 - 16:30 sport competition at school
16:30 - 17:30 free time
17:30 - 18:00 travel to the restaurant
18:00- 20:30 dinner for teachers in the restaurant
18:00- 20:30 disco for pupils at school, dinner

03 JULY 2014 (THURSDAY)
06:30 - 07:00 breakfast at school
07:30 - 09:30 travel to Kraków
09:30 - 11:00 a sightseeing tour in Kraków (Wawel, Trakt królewski, the market square)
11:00 - 11:45 lunch break in Kraków
11:45 - 12:30 travel to Wieliczka
12:30 - 16:00 visit to the salt-mine in Wieliczka
16:00 - 17:00 free time in Wieliczka
17:00 - 19:30 travel to Łukowica
19:30 - 20:00 dinner at school

04 JULY 2014 (FRIDAY)
07:30 - 08:00 breakfast at school
08:30 - 09:00 certificates of attendance
09:00 - 10:00 meeting at school (some explanations about the next meeting)
10:00 - 11:00 travel to Miasteczko Galicyjskie in Nowy Sącz
11:00 - 13:30 a tour in Miasteczko Galicyjskie
13:30 - 13:45 travel to the shopping centre "Trzy Korony"
13:45 - 15:30 free time for shopping
15:30 - 16:15 travel to Łukowica
16:15 - 16:45 lunch at school
16:45 - 17:15 meeting at school (summary and evaluation of the project meeting)
17:15 - 17:45 dinner at school
17:45 - 18:15 travel to the hotel
19:00 - 21:00 departure of some participants

05 JULY 2014 (SATURDAY)
08:00 - 15:00 Departure of the participants
ESTONIAN MEETING
04/05/2014 - 08/05/2014
SCHOOL PRESENTATIONS (SUBTHEME: TOWN)
THE PROGRAMME OF THE MEETING IN ESTONIA

4th May 2014, Sunday
08.00 free time in Tallinn
14.00 collecting the participants from the hotels
15.00 visit Estonian Art Museum in Tallinn
19.00 depart from Tallinn to Lihula
21.00 pupils meet host-families; bus for the teachers to accommodation

5th May 2014, Monday
08.30 - 12.30 pupils attend in schoolwork
09.30 teachers meet at artschool
visit our school we meet head of local government
10.30 projectwork
12.30 lunch
14.00 visit the school
15.00 walking in Lihula (main street, kulturhaus, …)
16.00 preparing the perfomance in the hall (presentations, music …)
set up art exhibition
17.30 perfomance in artschool hall
Estonian presentation 20 min and all participants 5 min
19.30 dinner


6th May 2014, Tuesday
08.30 – 12.30 workshops in MKK
13.00 lunch
15.00 visiting Matsalu national park center in Penijõe (all pupils with us)
Bustrip in national park
19.00 dinner

7th May 2014, Wednesday
08.30 – 11.00 workshops in MKK
09.30 projectwork
11.15 travel to Pärnu (60 km from Lihula)
promenade in beach; city center; art
20.00 back to Lihula, goodby dinner

8th May 2014, Thursday
leaving from Lihula

TURKISH MEETING

09/02/2014 - 15/02/2014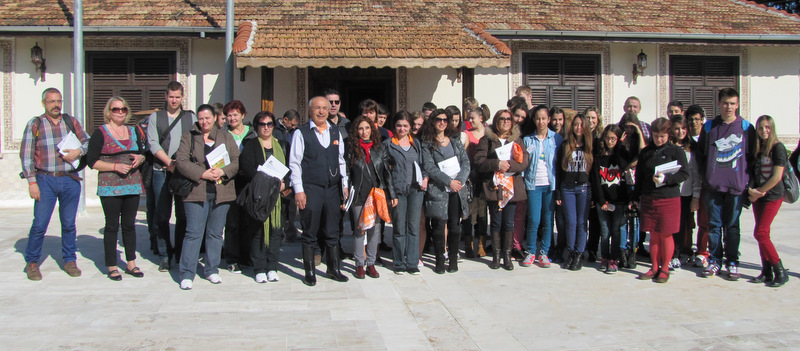 SCHOOL PRESENTATIONS (SUBTHEME: COUNTRYSIDE/LANDSCAPE)
THE PROGRAMME OF THE MEETING IN TURKEY

09 February 2014, Sunday
arrival of the participants ( transportation to the hotel - pupils meet host families )
10th February 2014, Monday
09:00 - 12:15 project meeting at the hotel ( presentations of the project tasks)
13:30 trip to manavgat waterfall
14:30 boat trip on the river
18:00 back to the hotel and free evening

11th February 2014, Tuesday
09:00 visit to school, meeting the headmaster , the project team and other staff
10:00 welcome ceremony
10:30 a short tour at school
11:00 attending classes ( traditional ''ebru'' painting art )
12:00 meeting the press
12:30 lunch at the hotel
14:00 visit to the ancient town of side
17:00 back to the hotel
18:00 dinner at the hotel and free evening

12th February 2014, Wednesday
08:30 whole day trip to antalya
- aspendos theatre
- lunch at duden waterfall
- the antalya museum
- kaleiçi ( yivli minaret , tophane ..)
17:30 back to the hotel
18:00 dinner at the hotel and free evening

13th February 2014, Thursday
09:00 meeting at school for project activities
art competition
10:30 visit to the mayor
11:30 visit to the governer and to the director of education
12:00 visit to evrenseki culture center
13:30 visit to the market place – free time for shopping – free afternoon
18:00 back to the hotel , dinner at the hotel and free evening

14th February 2014, Friday
09:00 meeting at school
- some explanations about the next meeting programmes chair by alena with
all participants.
- summary and evaluation of the project meeting
10:00 coffee break
10:30 official closing / certificates of attendance
12:00 back to the hotel
12:30 lunch at the hotel
15:00 the traditional shows of the students
19:00 farewell dinner

15th February 2014, Saturday
departure of the participants
ROMANIAN MEETING
26/10/2013 - 31/10/2013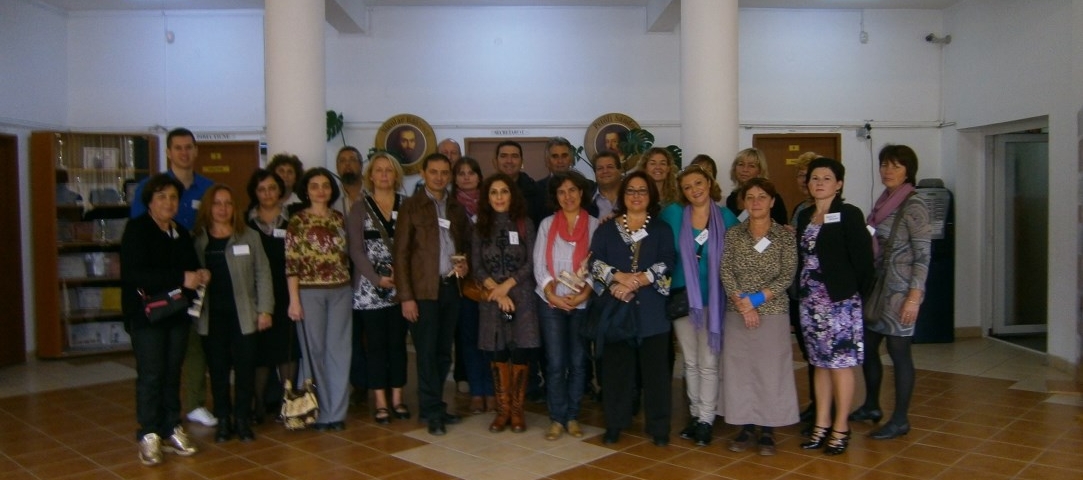 SCHOOL PRESENTATIONS
THE PROGRAMME
Saturday - 26th October 2013
Sunday - 27th October 2013
PPT presentations of schools
visit of The Art Museum and the Town's monuments
Monday - 28th October 2013
visit of the school, presenting the classrooms
attending classes
presenting the website
logo contest of the project withe the help of specialists

Tuesday - 29th October 2013
Educational and thematic visits:

trip to the town of Negresti-Oas - The Village Museum
town of Sighetu Marmatiei - The Prison Museum
village of Sapanta - The Merry Cemetery
Wednesday - 30th October 2013
Educational and thematic visits:
trip to the town of Carei - to the Caroli Castle and the Art Museum
artistic activities- traditional clothes , folk dances and traditional meals
flashmob
Thursday - 31st October 2013
COORDINATOR'S EVALUATION OF PROJECT MEETING
We checked out timetable.

To choose a wining LOGO – there was 10 school winners, small exhibition at a school hall and students and teachers voted. The best one is form Spain. We congratulate to Spanish student.

We observe our official web pages. They were made by Hungarian team. Many thanks to Estonian school which participated in choosing a type of pages as well. It was a good example of a good cooperation.

We fixed all dates for our project meeting – it is very good because of buying cheaper air tickets.

We watched all school presentations - they were about school and town.

We will have to set up e – twinning team too. We waited till this time because we needed to know who is in a project.

During our staying there was an article in a local newspaper.

We met a mayor of the town and journalists and television as well.

We discussed about the first common aim – town – old pictures and new photos. They will be presented during our staying in Turkey.

We visited a local art galleries.

We are regularly in touch via e-mailing.

The Romanian school prepared a very good programme which very helped to fill all targets given in our project Art Snapshots of the Past and Present.